An important Pilates trademark court case took place in 2000 that had an enormous impact on the Pilates industry. The Pilates method is not trademarked, but there have been attempts to trademark the word "Pilates" as it is associated with this practice.
But it wasn't the originator, Joseph H. Pilates, who tried to trademark his method.
Instead, the attempt came later, by Sean Gallagher.
And although Gallagher asserted that his multiple lawsuits had to do with preserving the integrity of Pilates method, his Pilates trademark suit deals with a competing manufacturer of Pilates equipment. This implies that the concern is not just the preservation of Pilates method.
---
Healthy feet…great price!
Fast shipping for $3-5
Great variety
Long-lasting quality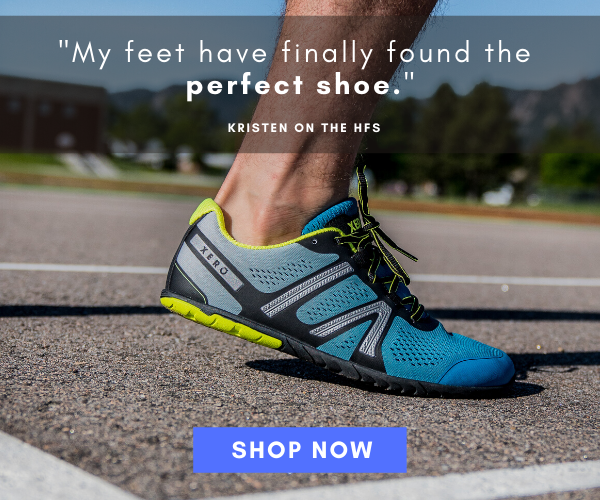 Try minimalist shoes from XeroShoes.com!
Sean Gallagher versus (what is now) Balanced Body
Sean Gallagher had issued several lawsuits against individuals and organizations that were using the name Pilates in their marketing.
Here is Gallagher's account of his motivations behind the court case involving the Pilates trademark:
Who Can Claim to Teach Pilates?
The simple fact is that there is no single organization which can control who can claim to be a Pilates instructor. According to the District Judge Miriam Cedarbaum's ruling in the United States District Court in Manhattan's ruling on October 20, 2000, Pilates is not a trademarked term. Instead, it's a generic term, like aerobics or yoga.
The good thing about that is, as a teacher, you don't have to pay royalties to an institution (or individual) to use the name Pilates.
The bad news is, there's no governance over who uses the term. Someone can claim to be a Pilates teacher and lead a class through an hour of crunches.
---
Read Chapter 8: "Joe's Legacy and the Scales of Justice" from John Howard Steel's Caged Lion: Joseph Pilates and His Legacy for great insider information on the trademark court case.
Steel is a lawyer who worked side-by-side with Joe, and he was also present at the court case that ruled against Gallagher.
---
The Court Ruling about the Pilates Trademark
You can read the entire ruling here:
PILATES, INC., Plaintiff, v. CURRENT CONCEPTS, INC. and Kenneth Endelman, Defendants.
No. 96 Civ. 43 MGC. United States District Court, S.D. New York.
October 19, 2000.
Judge Miram Cedarbaum's decision:
"Plaintiff Pilates, Inc. sues defendants Current Concepts, Inc. and Kenneth Endelman for infringing two of plaintiff's registered trademarks in the word PILATES. One mark is registered for certain types of equipment used in the "Pilates method" of exercise. The other mark is registered for use in connection with exercise instruction services. Plaintiff seeks only declaratory and injunctive relief. A bench trial was held from June 5 to June 26, 2000.
Because defendants did not contest infringement, the central issue at trial was the validity of plaintiff's marks. Defendants asserted, in essence, six defenses to plaintiff's claim of infringement: (1) the marks are generic; (2) the marks were abandoned; (3) the marks were improperly assigned in gross; (4) the marks were registered fraudulently; (5) defendants are prior users of the marks; and (6) plaintiff's claims are barred by the doctrine of "unclean hands."
After considering all the evidence, observing the demeanor of the witnesses, and considering the plausibility and credibility of the testimony, I conclude that defendants have proven by clear and convincing evidence that: (1) both of the marks at issue are generic; (2) if there ever was a PILATES equipment trademark, it had been abandoned long before plaintiff applied for its registration, and its registration was obtained by plaintiff through fraud; and (3) the exercise instruction service mark was invalidly assigned in gross. The following shall constitute my findings of fact and conclusions of law pursuant to Fed.R.Civ.P. 52(a)."
Other noteable excerpts:
"There is no evidence that Mr. Pilates intended to prevent the use of his name in connection with services and equipment relating to his method of exercise."
"The evidence established that the word PILATES is necessary to describe the exercises and teachings that comprise the Pilates method. Although flawed in other respects, defendants' survey showed that consumers of exercise instruction services and equipment generally do not use any other term to describe the Pilates method."
---
Learn more about Joseph Pilate's life and method…
Support local bookstores by purchasing these and other great books at bookshop.org.
---
He's at it again
More recently, Gallagher has decided to attack everyone using images of Joseph Pilates. Read: the New York Times' article, "The Fight for the Soul of Pilates." (We'll see if he sues the New York Times for their use of photos of Joe Pilates.)
Due to the fact that Meta accepted Gallagher's claims to ownership without a responsible inquiry, several individual's Instagram accounts have been deleted.
Bibliography
"None dare call it Pilates." The New York Times, May 4, 1997. https://www.nytimes.com/1997/05/04/magazine/none-dare-call-it-pilates.html
PILATES, INC., Plaintiff, v. CURRENT CONCEPTS, INC. and Kenneth Endelman, Defendants.
No. 96 Civ. 43 MGC. United States District Court, S.D. New York.
October 19, 2000.
"Pilates Trademark Ruled Unenforceable." Berman, Janice, ed. Dance Magazine, Vol. 75, No. 1, January, 2001. New York, NY: Dance Magazine, 2001.