Looking to deepen your understanding of Pilates while learning to guide clients with many conditions?
Our Science of Pilates review tells you why Pilates teacher and physiotherapist Tracy Ward's new book might be ideal for you.
Read below for our overview, Glows & Grows, and Science of Pilates summary.
If you're looking for more book recommendations, be sure to check out Best Pilates Books: Top 3 for Each Level.
Science of Pilates Overview
Science of Pilates: Understand the Anatomy and Physiology to Perfect Your Practice (2022) is authored by an experienced physical therapist and Pilates teacher, Tracy Ward. Tons of topics are addressed in the book, from anatomy to working with clients with lower back pain.
Our Science of Pilates review finds that the book is very well organized: the first section introduces readers to the Pilates method, the next to anatomy, then Pilates mat exercises, then working with clients with many conditions.
Science of Pilates is clearly written with wonderful illustrations. There are references to many scientific studies in the bibliography, but the book is not filled with jargon and can be understood without a background in exercise science.
However, readers wanting a more direct engagement with scientific studies as they relate to Pilates might be a little disappointed.
Intended reader
The Science of Pilates covers a lot of topics within about 200 pages. The book is ideal for teachers and trainers in contemporary Pilates or students who want to know more about the Pilates method.
Teacher training: overview of body systems, contraindications for exercises, primary muscles involved in mat exercises; building a program for various clients with many conditions
Serious Pilates students: Understanding which muscles contribute to different exercises.
Who is Tracy Ward, author of Science of Pilates?
Tracy Ward is both a Pilates instructor and a physical therapist based in Scotland. She is a certified Women's Health Pilates practitioner (including Ante and Postnatal, Pelvic Floor and Menopause), with further training in Pilates for youth and Therapeutic Yoga.
She is founder of Freshly Centered, a Pilates studio and service for online Pilates instruction.
Science of Pilates Review: Glows & Grows
Our Science of Pilates review now addresses the strengths ("glows") and areas for improvement ("grows") of the book.
Glows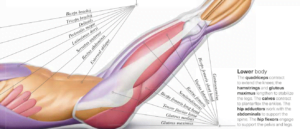 Clear writing and good organization. Science of Pilates covers a huge number of topics in just the right amount of detail. A bibliography is available for further reading.
Those illustrations! Super clear and showing more detail for specific muscles than other Pilates books.
Expert knowledge of the author. Tracy Ward's training and experience as a physiotherapist and Pilates instructor are evident on every page of Science of Pilates. The material on contraindications and specific protocols are real gems!
Exercises are all mat-based. This is great in that these are available to everyone. If you're interested in rehab from a contemporary Pilates perspective using more Pilates apparatus, check out Samantha Woods' Pilates for Rehabilitation.
Grows
More engagement with scientific studies. Given the title, Science of Pilates, and Ward's training as a physical therapist, it would have been great to see some deep engagement with contemporary research. Opposing views (such as Wong et al's 2014 study making a strong case against the relation transversus abdominus firing and lower back pain) aren't given the time they deserve. But there are also general studies of the use of the "core" and lower back pain, for example.
Evolutionary view of Pilates. Ward presents an evolutionary view of Pilates, where the traditional ways of Pilates breathing, understanding of spine, number of repetitions, etc. have been proven faulty and replaced by contemporary Pilates's approach. She is of course free to make that argument in her book, but to present that as indisputable and accepted by the Pilates community is problematic.
---
Healthy feet…great price!
Fast shipping for $3-5
Great variety
Long-lasting quality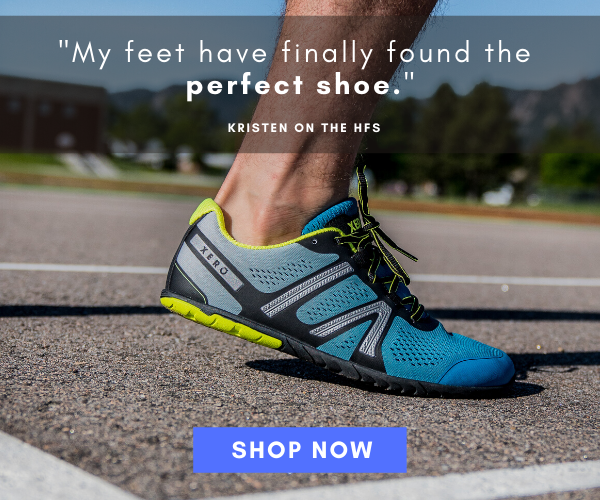 Try minimalist shoes from XeroShoes.com!
---
Science of Pilates Summary
Our Science of Pilates review loves the organization of the book. It is divided into four major sections.
The Physiology of Pilates. This is where you'll find most of the anatomy and physiology instruction. Each section (see detail below) is around two pages, and you'll find great illustrations. The level of detail is generally perfect for anyone going through Pilates instructor certification.
Pilates Exercises. Here you'll find mat exercises divided into stability, rotation, strength, and mobility. These contain very detailed anatomy: great for advanced teachers who want to nerd out, but probably more detail than you'll need to pay attention to if you're working toward your certification. Each exercise is explained clearly, and contraindications variations are provided for diverse clients.
Pilates Training. This section contains many programs for all types of clients (see below for details). The instructions are clear, and the author provides some great protocols.
You may find that you'll spend more time further back in the book as you gain experience as a Pilates teacher or student. Our Science of Pilates review advises that this is a book worth purchasing, highlighting, and making notes in. It has enough information to stay interesting and relevant throughout your Pilates career.
Below is a summary of the sections. Each section is on average two pages and has great illustrations.
1. Physiology of Pilates: basics of exercise science as relevant to Pilates practice and teaching.
Muscular Anatomy
Understanding Local and Global Muscles
Understanding Muscle Slings
How Muscles Work
Skeletal System
Bone Strength and Joints
Core Muscles
Neutral Spine Anatomy
Understanding Posture
The Nature of Mechanical Pain
Pilates and Pain Relief
Breathing Techniques
Gut Health
Pilates and Mindfulness for Stress and Anxiety
2. Pilates Exercises: mat exercises with anatomy analysis and variations.
Stability Exercises
Rotation Exercises
Strength Exercises
Mobility Exercises
3. Pilates Training: Pilates sessions customized for clients with different interests and conditions.
Beginner Workout Plans
Intermediate Workout Plans
Advanced Workout Plans
Pilates for Running
Pilates for Swimming
Pilates for Strength Training
Pilates for Sedentary Workers
Pilates for Women's Health
Pilates for Back Pain
Pilates for Neck Pain and Headaches
Pilates for Scoliosis
Pilates for Hypermobility
Pilates for Osteoporosis
Pilates for Arthritis
While our Science of Pilates review mentioned above that we wanted more direct engagement with scientific literature, there is bibliography of some relevant readings for each section.
Science of Pilates Review: Conclusion
Science of Pilates: Understand the Anatomy and Physiology to Perfect Your Practice could serve as a great textbook for a teacher training program or resource for anyone serious about Pilates. Each chapter is succinct and clearly written and illustrated, making it a great jumping off point for further discussion and learning.
The section on programming sessions for clients with many conditions is a real asset. Not only can teachers use the material for programming, but they are also great models for how to program.
Our Science of Pilates review holds that readers wanting a deeper, nuanced, critical engagement with contemporary scientific studies relevant to Pilates will probably be a bit disappointed (unfortunately, there is still no Pilates equivalent for the excellent Physiology of Yoga). Although there are already publications with overviews of the Pilates method and anatomy out there, a strength of Science of Pilates is that it puts all these resources in one book.
If you're looking for more book recommendations, be sure to check out Best Pilates Books: Top 3 for Each Level.