The Gray Institute CAFS (Certification in Applied Functional Science®) program provides a wealth of material. One thing we love about the program is how it allows you to customize exercises for many body types, abilities, and conditions.
CAFS is easily applicable to any movement technique, including Pilates, yoga, and personal training programs. Our Gray Institute CAFS review will show you why we highly recommend it for working with a variety of clients.
Be sure to also check out our Gray Institute 3DMAPS Review and also our comparison of the 3DMAPS and CAFS programs.
What is CAFS?
The Certification in Applied Functional Science (CAFS) is a 23-hour certification offered by the Gray Institute®.
It is organized into seven modules, and there are exams placed within the modules.
CAFS' Modules
CAFS consists of six primary modules:
Introduction
Foundations of Movement Science
Assessment and Programming Strategies
Global (Fundamental) Movement Techniques: CAFS breaks down the essential movements that are foundational to all human activity, such as squatting, walking, and hopping.
Local Movement Techniques: Starting with the foot, you'll progress up the body with exercises that encourage safe, functional, 3-dimensional movement. Also includes lots of tweaks to adapt and challenge.
Program Design and Programming Variables: The Gray Institute's method for building a progressive, easy-to-follow protocol for clients both in the studio and at home.
For me, the heart of CAFS is in section 5, Local Movement Techniques. This is where you see easily adaptable exercise that you use to focus on the foot/ankle, knee, hip, lower spine, upper spine, arms, and neck.
These exercises are occasionally mystifyingly simple, and you may find yourself saying, "Why didn't I think of that?" You'll get lots of personal challenges and myth-busting through this material. Prepare to embrace internal rotation and rethink knee movement!
Hidden Gems
"The knee is just a dumb joint with nowhere to run and nowhere to hide."
Who Should Get CAFS Certification?
The Gray Institute CAFS certification is useful for any movement professional who wants to assess and improve clients' full-body range of motion.
It is adaptable (or "tweakable" in Gray Institute language) for people of varying abilities. While it is more popular with physical therapists, personal trainers, and rehabilitation therapists, you can read below why we think it's exceptionally helpful for Pilates teachers.
---
Healthy feet…great price!
Fast shipping for $3-5
Great variety
Long-lasting quality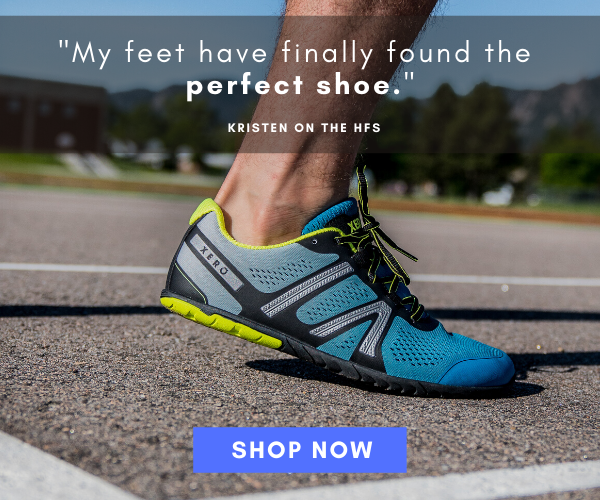 Try minimalist shoes from XeroShoes.com!
---
What is the Gray Institute?
The Gray Institute is an advanced education center that focuses on functional movement. All of its teachings are applicable for both medical professionals and non-medicial fitness workers (such as Pilates and yoga instructors and personal trainers).
Gray Institute Key Principles
These four principles will give you a glimpse into the unique approach of the Gray Institute:
Keep it functionally relevant. You'll spend more time on your feet than on a machine. Most actions you're doing should be immediately relevant to the person's physical lifestyle (e.g., reaching for a top shelf or lunging for a ball).
Mind the gap. Related to the point above, the Gray Institute acknowledges the gap between exercises in the studio or clinic and actual practice (they call this "gaposis").
The importance of tweaks. Small tweaks can lead to big changes (which should come to no surprise to Pilates people). The Gray Institute makes Masters of Tweakology who are able to make small adjustments to make their clients more comfortable or challenged.
Every joint moves in all three dimensions. While textbooks are heavily biased toward single-plane motion of joints, that is a misleading simplification.
You may see that these four principles butt against central beliefs of many movement practices and anatomical approaches. And that's what makes it an excellent system to interface with Pilates and other exercise practices.
Who is Gary Gray?
Dr. Gary Gray is a physical therapist and the CEO of the Gray Institute. His focus on creating exercises that examine and improve people's actual movement (as opposed to textbook presentations of movement) earned him the title, "Father of Function."
---
Support book stores! Buy from bookshop.org.
---
Gray Institute Discount on CAFS
The Gray Institute periodically runs big discounts on their courses (20-30% off!). You'll find Gray Institute CAFS discounts around holidays such as:
Black Friday discount
Memorial Day discount
Christmas
Flag Day (June 14)
Sometimes you'll be offered one discount for a single course (say 20%), then more if you get two courses (up to 30%).
Why is CAFS Good for Pilates?
Earning Gray Institute CAFS will deeply enhance your teaching in Pilates (and yoga and other somatic practices). There are four primary reasons for this:
Thinking and moving in three dimensions. The matrixes of CAFS will encourage you to move clients in many directions. This enhances the neural and proprioceptive systems and provides more stimulation for more muscle fibers. A foundational principle of the Gray Institute is that joints move in three dimensions. So you'll learn to rethink joint actions.
Tweaking. A fundamental tool of catering exercises and programming to your clients is in tweaking. CAFS gives you an enormous toolbox that you can use on the fly, even in a class setting, so you can make sure your clients are safe and challenged.
Thoughtful programming. Rather than asking "What do you feel like doing today?" or "What hurts?", CAFS equips you to put together systematic, enjoyable programming for your clients. You can even include some homework. While they have a form they suggest, this can easily be adapted to your needs.
Stand up! Much – and some would argue too much – of a Pilates session is spent lying down and on apparatus. Yet, if we look at archival footage of Joe Pilates, he also had clients up doing jumping jacks and boxing. If we are preparing clients for pedestrian life, they need to practice being on their feet with safe but challenging exercises. That is the strength of CAFS, and a dominant reason for its importance for Pilates instructors.
Pros & Grows
Here our Gray Institute CAFS review identifies aspects you'll love (pros) and areas for growth or reconsideration within the program.
Pros
Clear teaching and great variations: The teaching is progressive, and they teach you a matrix-based method for adapting exercises for different clients.
Immediately applicable: You don't have to finish the entire course before you can start to put it to use.
Relevant for everyone: The Gray Institute specializes in "tweaks," allowing you to customize exercises to your clients. This helps you keep them out of pain while challenging them to grow.
Mind-altering/game-changing/myth-busting: CAFS will introduce you to ways of approaching the body that are outside of the approaches you see in textbooks. For example, there is an embrace of turned-in position in some squats and acknowledgment of the rotational capacity of the knee. Looking at scientific principles instead of an idealized geometry of the body, CAFS gives you the ability to perceive what is actually in front of you. This can lead to some enormous changes in your teaching and coaching practice.
Grows
While the 3DMAPS program provides tons of great handouts and visual aids, the Gray Institute CAFS program only has PDFs of the presentations' slides. Since it's such a long certification, more printable visual aids would be helpful.
A listing of CAFS graduates organized by location would be helpful for graduates' recognition and marketing. [Note: recent announcements from the Gray Institute indicate that this list will be available in the near future.]
Healthy feet…great price!
Fast shipping for $3-5
Great variety
Long-lasting quality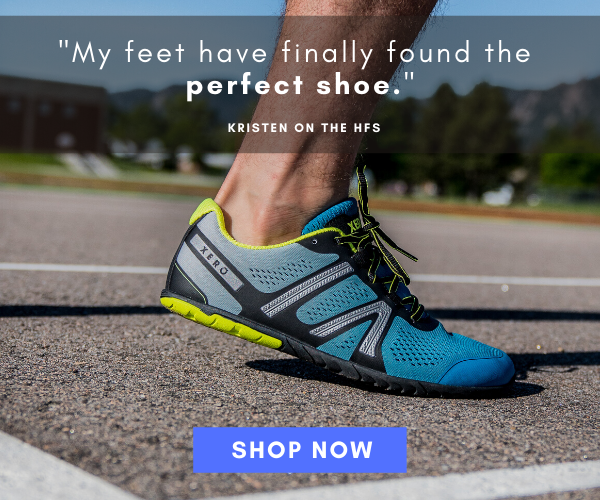 Try minimalist shoes from XeroShoes.com!
How Would I Use CAFS in My Sessions?
Regardless of what modality you practice, you can use the material you use in CAFS in every single session. While this might not be such a surprise for physical therapists and personal trainers, I use it daily as a Pilates teacher and Muscle Activation Techniques (MAT) specialist.
Here are two examples:
Working with seniors. Most falls happen when we get distracted, and this is more the case as we age. Decreased rotational abilities increases the likelihood that a quick turn of the head will bring the body with it. I use CAFS material to practice segmental motion and full, multi-planar motion through the ankles and hips. My seniors find it very challenging at first, but express fluidity within minutes. These exercises are equipping my senior clients for their daily lives.
After a manual therapy sessions, many clients want some homework. The CAFS program gives you the tools to quickly develop dynamic stretches and strengthening exercises that are 100% customizeable for your clients. Plus the matrix technique lets you quickly find modifications and challenges for future sessions.
I use my CAFS training every single day, and in nearly every session. It's that useful!
How long does it take to complete CAFS training?
It took me two months to complete the Gray Institute CAFS program. I took notes, reviewed, and practiced along the way.
Once you purchase the program, you have unlimited access to the material with no expiry date.
Conclusion
Our Gray Institute CAFS review recommends the program highly. If you're looking to adapt exercises to make clients both more challenged and more comfortable, you'll find here a system to do just that.
The Gray Institute CAFS program presents a system of movement focusing both locally, from the foot to the head, and then encourages integrated movement. CAFS provides Pilates teachers with a wealth of exercises to get clients standing and moving in ways that correspond with their daily movement.
You can sign up or get more information about CAFS from the Gray Institute here.
Be sure to also read our Gray Institute 3DMAPS Review and the comparison of the 3DMAPS and CAFS programs.