This 3DMAPS review will tell you if the the Gray Institute's® 3DMAPS® certification is the program for you. I have completed 3DMAPS certification and can provide an honest review addressing whether this might be a good fit for you depending upon your interests, skills, and clientele.
What is the Gray Institute?
The Gray Institute is an advanced education center that focuses on a specialized form of functional movement they call Applied Functional Science®. It was founded by Dr. Gary Gray, who has been called the "father of functional movement."
All of its teachings are applicable for both medical professionals and non-medical fitness workers.
What is the Gray Institute's 3DMAPS?
3DMAPS stands for Three-Dimensional Movement Analysis and Performance System. It is the Gray Institute's progressive method of analyzing a client's movement capabilities.
It provides you with a way to test, identify strengths, and build upon those strengths. You'll learn a bit about tweaking tests so that clients can first do what they feel comfortable with, then challenge them for growth.
It provides 12 Functional Movements, which contain each of the 66 joint possibilities (or Vital Motions) of the body. By observing clients perform these 12 movements, you can center in on areas where they move successfully and identify areas to improve.
So, within a 3-5 minute screen, you can assess all major joints for both mobility and stability, then begin your programming.
Healthy feet…great price!
Fast shipping for $3-5
Great variety
Long-lasting quality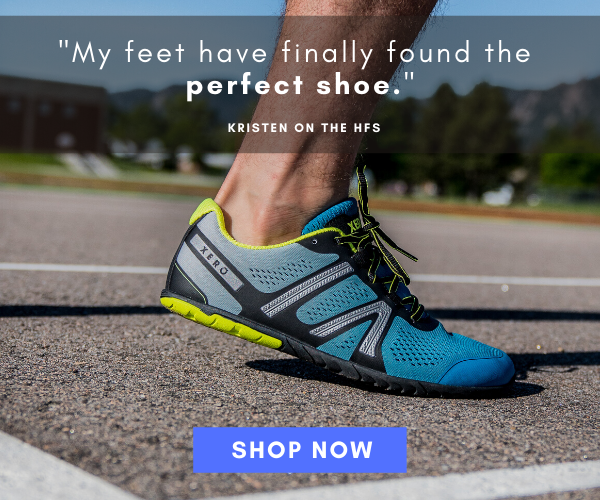 Try minimalist shoes from XeroShoes.com!
More than a test
As Dr. Gary Gray says, "The test is the exercise and the exercise is the test." That means any of the tests can also be quickly adapted into exercises for varying levels. The statement also reflects the Gray Institute's focus on functional movement: there is little use for practicing movement, including a test, if it's not relevant to a person's daily life.
3DMAPS provides simple tools that can be modified and adapted so that you can use 3DMAPS for seniors, injured clients, and pro athletes. The secret to its versatility is the matrix.
What is the Matrix?
Good question, Neo!
In this context, the matrix is a system that you move clients through to make sure that they're moving in many planes and in different ways.
For example, in the Lunge Matrix, you may step anteriorly or posteriorly, to either side, or diagonally. You may step with either foot, turned in, out, or neutral. Additionally, you can vary your depth, rate, etc.
Using the foot matrix alone, there are 63 possible two-foot positions. So working through these matrixes gives you a huge inventory of ways to adapt exercises to clients.
Additionally, you are encouraged to tweak Functional Movements. Some tweaks make things more challenging, and some make them easier. They also provide different stimulation for the muscle tissues so that you can continuously challenge all ranges of a muscle's actions.
There are different matrixes for different body parts.
3D vs 2D
Central to the idea of three-dimensionality is getting the client off the table (or reformer) and dealing with gravity and momentum in their full-bodied, complex movement patterns.
A functional science needs to account for the fact that we rarely move in one plane only. Actions, like the movement of the arm during running, have sagittal, horizontal, and transverse aspects occurring simultaneously. While it may at times be useful to focus on one action in one plane, a responsible movement specialist needs to account for all the actions that occur in a motion. Their instruction on the simultaneous events within any motion will deeply enrich your approach to human movement.
It's worth mentioning that 3DMAPS offers a refreshing perspective the role that proprioception plays in muscle action. Very few of our actions are conscious, and many of the "decisions" in movement are made between the muscles (so to speak).
Who Should Get 3DMAPS Certification?
3DMAPS certification is useful for any movement professional who wants to assess and improve clients' full-body range of motion.
It is adaptable (or "tweakable" in Gray Institute language) for people of varying abilities.
Pilates teachers
Yoga teachers
Physical therapists
Personal trainers
Athletic trainers
At the heart of the Gray Institute's ethos is an embrace of positivity. They encourage you to focus on what a client can do, and your tweaks allow you to both encourage and challenge clients. So our 3DMAPS review finds that 3DMAPS certification is useful for anyone who deals with a diverse group of clients and wants to see them moving in their fullest safe range of motion.
The Gray Institute App and Exercises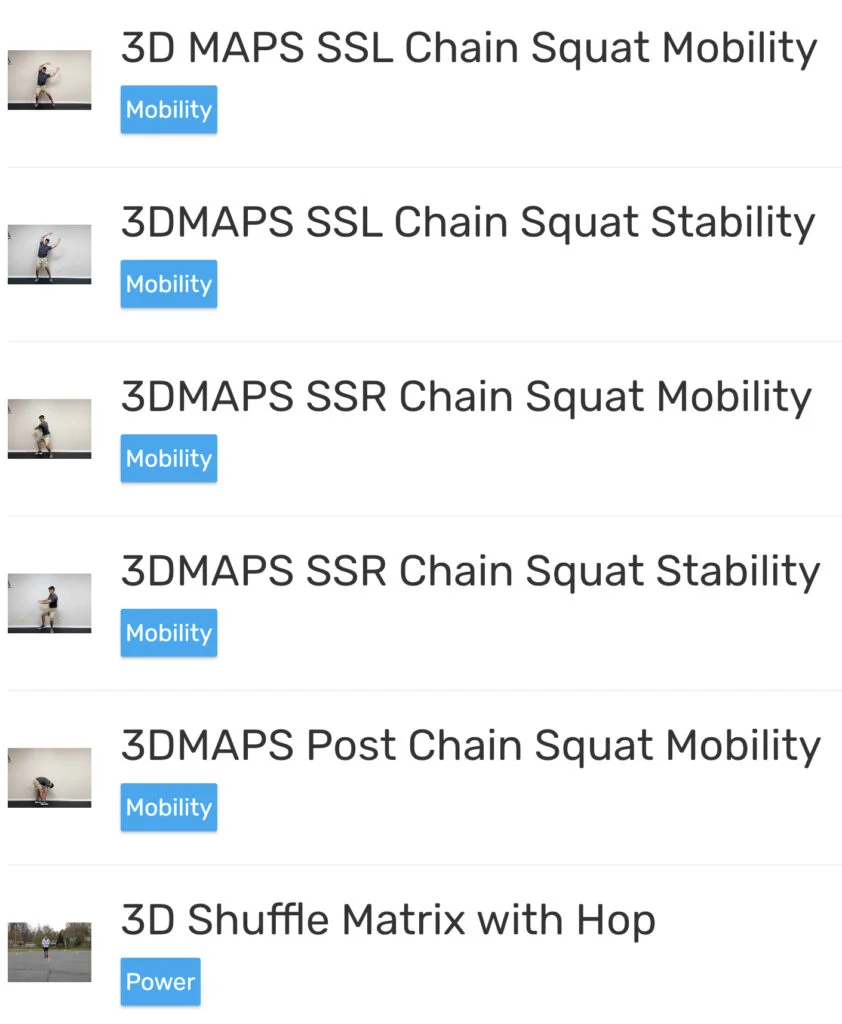 The Gray Institute uses two apps: one for you, and one for your clients.
The first is the Gray Institute App which you can use to access the content of your course. The app is super easy to follow and glitch-free.
But the Gray Institute App also has a huge benefit when you enroll in any Gray Institute certification: you get access to their huge library of over 300 exercises. These contain some great tweaks of the 3DMAPS material.
Even better than that, you can select groups of exercises and send those to your clients. They just need to download the HomeFit app for free from Apple's App Store or Google Play.
The description on the videos is pretty brief. They are detailed enough to serve as a reminder, but you'll probably need to walk through the exercises with your clients in person as well.
Healthy feet…great price!
Fast shipping for $3-5
Great variety
Long-lasting quality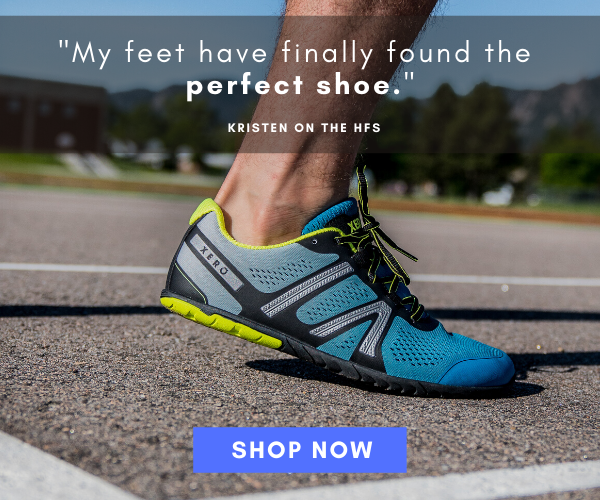 Try minimalist shoes from XeroShoes.com!
3DMAPS Assessment App
Within the Gray Institute app is a function where you can perform a 3DMAPS assessment.
With the 3DMAPS assessment app, you can click the boxes according to your findings. Then you can select workouts that will help your client improve in any areas of weakness you may have found.
Or they can just see a review of the 3DMAPS exercises so they can practice them at home.
This is a quick and easy way for your clients to get a customized program that lets them gradually and safely improve their range of motion.
Pros and Grows
This is where our Gray Institute 3DMAPS review considers the things we think you'll love (pros) as well as some suggestions for development (grows) in the program.
Pros: Things We Love
Clear, Expert Teaching. The principles are all very clearly laid out and demonstrated. Lessons are well organized. Quizzes at the end of each section ask questions that are appropriate to the lessons.
Highly relevant information and good preparation. After you complete 3DMAPS certification, you can confidently offer the service. You can also adapt aspects of it to your teaching.
Great website and app. Professional from top to bottom. I only had one issue with loading, and the IT staff solved it in no time.
Excellent customer service. I mean, excellent. I wrote with a question about a glitch on the app, and received a personal reply from the founder (and the glitch was fixed in hours)! I had a second question for clarification regarding some terminology, and again received a reply from senior staff.
Grows
Long wind-up. From the perspective of the Gray Institute, the 3DMAPS is their foundational course. As such, it contains an introduction to their institution, method, and philosophy. So when you continue down the Gray Institute's path, you'll have a firm foundation.
From a learner's perspective, and/or someone with limited time to acquire a certification, this introduction is a very long wind up for the desired content. So it's not really until Module 5 that you get to start experimenting with movement.
Is 3DMAPS Worth the Price?
In terms of information, 3DMAPS is a good value. Unless you're experienced with the Gray Institute already, their 3D approach to the body is probably unlike other movement approaches you've encountered.
After you complete the course, you'll have a great assessment tool which can easily be transformed into exercises for any client. That 3DMAPS app is easy to use and lets you give custom assignments at the click of a button.
You'll also get a good understanding of the Gray Institute's approach to movement and customizing it to many body types.
Additionally, you get access hundreds of additional videos that provide alternatives and preparatory exercises for the 12 Functional Movements.
In terms of marketability, listing yourself as "3DMAPS certified" isn't yet likely to bring you a flood of new clients who would recognize the brand (although that day may come).
And if you're already intrigued enough about the Gray Institute that you'd like more, then it might be more worth your money to spend up a little for Certification in Applied Functional Science (read our review of CAFS here).
3DMAPS Discounts
The Gray Institute periodically runs big discounts on their courses (20-30% off!). You'll find these discounts around holidays such as:
Black Friday
Christmas
Flag Day (June 14th)
Why is 3DMAPS Good for Pilates?
Pilates has justly been criticized for having clients stuck on their backs in the sagittal plane. 3DMAPS exercises are all standing, and they encourage fluency and transitioning through the sagittal, frontal, and transverse planes. So 3DMAPS will encourage you and your clients to think and work three-dimensionally, which is a big plus.
3DMAPS encourages you to focus on clients' success instead of what they can't do. This model of training allows you to both encourage and challenge clients. It creates a positive environment that creates progress and more satisfied clients.
3DMAPS also creates some benchmarks so that you and clients can note improvement and success over sessions.
How long does it take to complete 3DMAPS training?
It took me three weeks to complete 3DMAPS training. That means I did the exercises while watching, paused the videos to make notes, and took some time to review.
It's a good idea to practice with a few friends or clients before you market yourself as providing 3DMAPS evaluation. So be sure to add a few apprenticing hours to your training.
Conclusion
Our 3DMAPS review has shown you who would be a good fit for 3DMAPS certification. The Gray Institute's 3DMAPS program provides you with a great tool to assess and enhance your clients' movement potential. A real strength of 3DMAPS (and for the Gray Institute's approach in general) is in how it allows you to challenge the client while still letting them feel comfortable.
The teaching in 3DMAPS' online certification is excellent, and the material is relevant and safe for all mobile populations. It provides an excellent foundation for further work in the Gray Institute's vast material of body knowledge.